Learn The Basics of Blogging In One Hour!
A Free Class For Smart Business People Who Want
to Be Smarter About The Internet!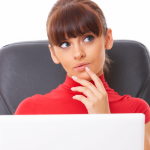 Does any of this sound familiar?
"I have tons of experience and vast expertise but my website isn't convincing people to hire me."

"When I search for my name on Google I either hate what shows up or nothing shows up at all!"

"I think I should be blogging but I don't know where to start."
If even one of these holds true for you, then you need to take this class now! 
__________________________________________________________________________________________
__________________________________________________________________________________________
A LITTLE ABOUT YOUR INSTRUCTOR 
I'm Betsy Kent and as the president of Be Visible Associates for over nine years, I have helped hundreds of businesses from nearly every industry become more visible on the web. I have managed dozens of online marketing campaigns, written hundreds of blog posts, managed Social Media programs from the simple to the complex. And I've taught many, many people the secrets of how the web works.
I'm not a teenager who grew up with the Internet - I'm just like you! And I've heard over and over again from many of my clients that they often feel stupid about the Internet. I want to change that. If this is how you sometimes feel then now's the time to get smart and The Basics of Blogging In One Hour! is the best place to start!
---
"With Betsy's guidance I now know how to use my blog to control my online presence and be much more attractive to the clients that I truly want to work with."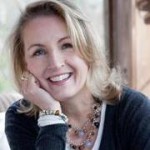 Debra Boulanger, Live A Whole Life
---
YOU PROBABLY HAVE A WEBSITE, RIGHT?  It could be doing a better job of attracting your ideal clients, correct? It doesn't seem like it should be that hard to be visible on the web, but why doesn't your site show up? I'll answer that question for you in this class. And guess what? I'm not a teenager who grew up with the web. I'm just like you! And I know there are thousands of entrepreneurs out there that need help from someone who speaks to them, not down to them. That's me!
Here's what you'll learn when you join me in this class:
Why blogging for your business is one of the smartest and most powerful things you can do.

How to easily come up with an endless list of topics to write about.

The best way to structure your blogs so that people will read them and want to share them, too!
---
"I was wasting precious hours trying to figure out how to blog. Betsy's great tips gave me the tools I needed, and now I know what to write about and how to get my content out there."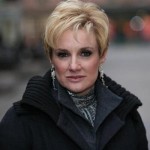 Elizabeth Beskin, Fifth Avenue Digital
---
---
* By entering your email address you agree to receive periodic communications from Betsy Kent including the Just Ask Betsy! blog. You can opt-out anytime. Note: your information is completely secure. I will never sell or share your email address with anyone