Are you frustrated because your website is practically invisible?
Are you struggling to attract your ideal customers?
Are you blogging but not seeing the results of your efforts?
Are you ready to get tons of qualified leads from the web?
Research shows that businesses that blog have a huge advantage over their competitors. That's because websites which are consistently updated with blog content will always get more visibility than stale and static websites. But guess what? Most businesses aren't blogging because they simply don't know how. 
That's why I created Blog School. It's a business blogging course where you get the knowledge and skills to use your business blog as a magnet to attract the people who need you when they need you most.
Wouldn't it feel great to be taken by the hand and taught how to blog, when to blog and what to blog about specifically for your business so you can fill your sales funnel with people who are out there looking for your help…but who can't find you now?
We all want to buy from people that we know, like and trust. Blogging injects you into your online presence so you can be seen, heard, and loved by your target market.
I've perfected a blogging system that will make you more visible, help you become a recognized leader in your field and most important…gives you the what you need to attract, influence and turn your ideal prospects into loyal customers.
Here's what students are saying about Blog School: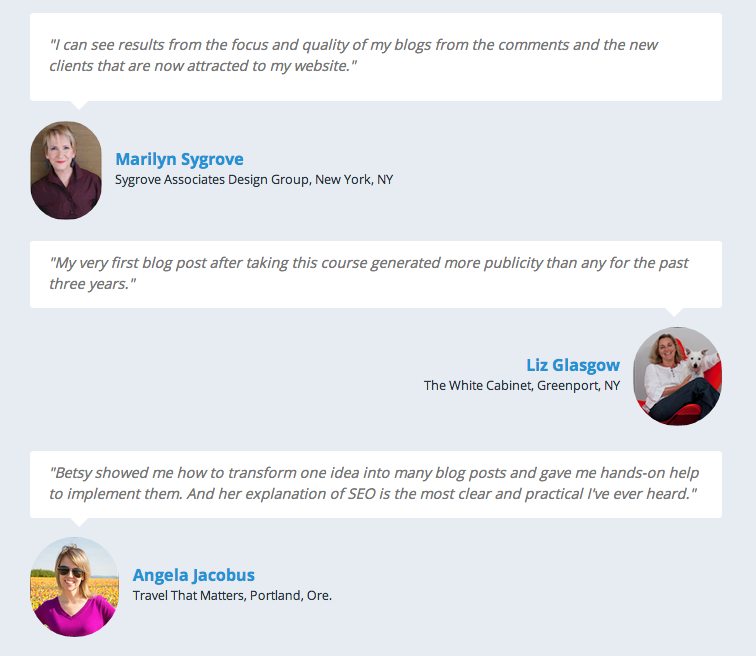 When you enroll in Blog School you'll be taking the first step to become unconfused and clear about I your online marketing once and for all.
What's more, you get:
My full arsenal of tools and tips for powerful blog topics that super explode your company's visibility.

Instruction on creating, publishing and sharing your content - so you can expand  your reach (even on social media).

The secret micro-niches in your industry that your competitors are ignoring and how to exploit them.

A simple (yes, simple!) guide to optimizing your website so you are actually visible when your ideal customers need you most.
Blog School is the most dynamic and instructional course out there to learn how to blog for your business. What are you waiting for?
Live online classes, private one-on-one creative sessions, community support,
mentorship, resource guides, templates!
Want to know if Blog School is for you? Here's one way to find out… 
About Me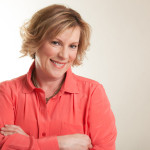 I'm Betsy Kent, Internet Marketing Expert and president of Be Visible Associates. I was one of the first people to work with small businesses and teach them about Internet marketing. In fact, I began so long ago that I remember when Yahoo was the biggest search engine and Google was just a blip! And I had to learn how to blog all by myself.
There are thousands of entrepreneurs out there struggling with their websites, confused about blogging, and overwhelmed by Social Media. My mission is to help demystify, unconfuse and make Internet marketing possible for all of them. 
I'm not a teenager who grew up with the web. I'm just like you. The Internet is a truly remarkable phenomenon that has changed our lives. I want to teach you how it can change your business!

Blog School is not for everyone. Click the link below to find out if you're ready:

(Please feel free to share this with any business owner or entrepreneur who needs this training!)

Copyright© 2014 Be Visible Associates
www.bevisibleassoc.com  |  917-710-3074  |   [email protected]